Yarradale Stud has consolidated its roster with a line-up of five stallions at Gidgegannup this year.  On Sunday, MC Grant Burns introduced War Chant (USA) along with Bradbury's Luck, City Place (USA), Gingerbread Man & Heritage to visitors at the annual August Open Day .
Yarradale owner Ron Sayers also stands Vital Equine (Ire) at Rosalee Park in Serpentine and he has a stake in Patronize at Darling View Thoroughbreds.
The first WA foals by Bradbury's Luck were also on show for breeders.  The parade followed a winning treble for Yarradale with Blackwood, Chasing Chaos and Turbo Power at Belmont on Saturday.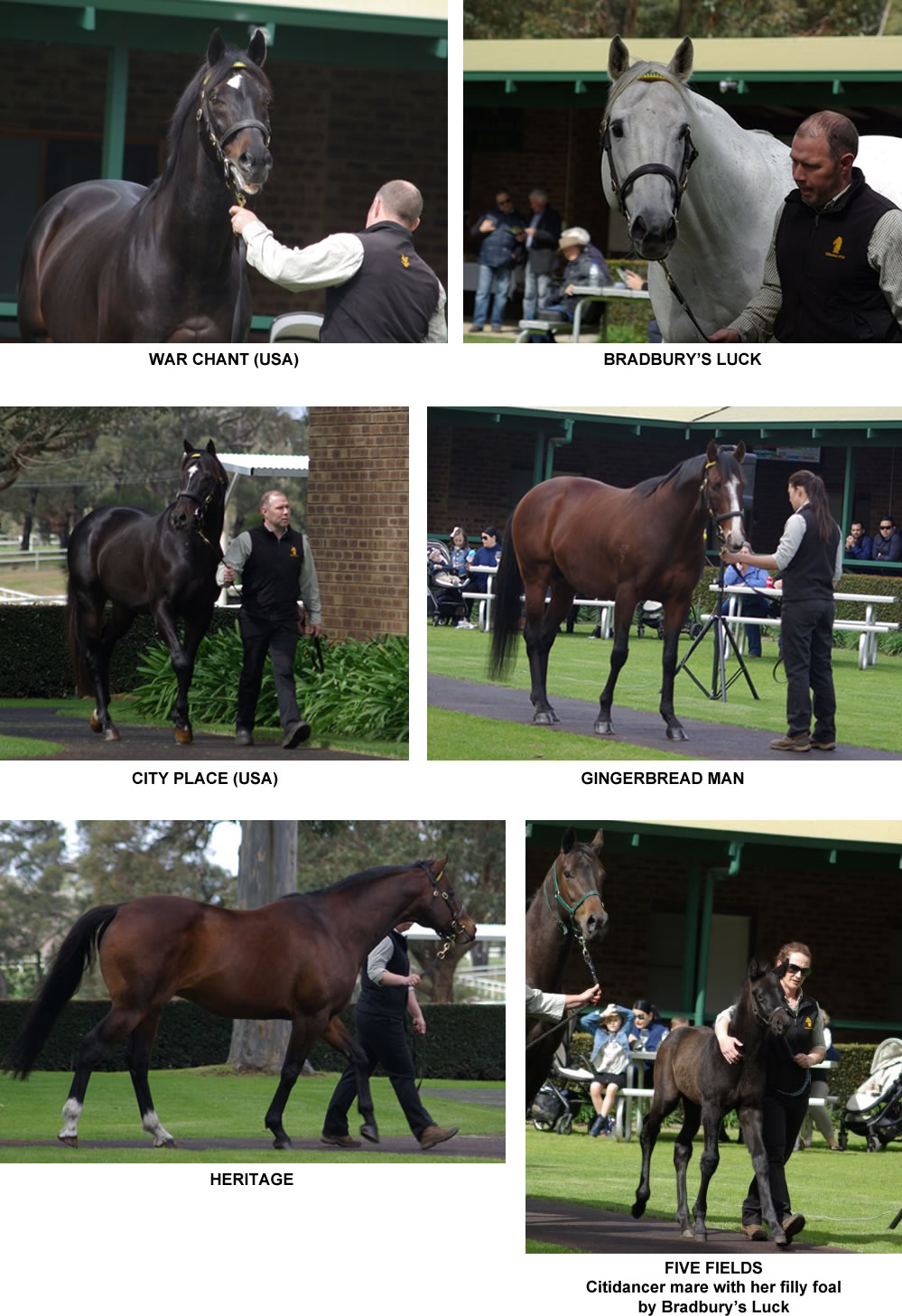 War Chant (Danzig) heads Yarradale Stud's roster at an $11,000 (inc gst) fee alongside Bradbury's Luck, Gingerbread Man, City Place (USA), Heritage and Vital Equine (Rosalee Park) who are all available at a $4,400 (inc gst) fee.  For further information, call (08) 9574 6490.