Talented stayer Marocchino burnt punters with a bold front-running exhibition in the G3 Asian Beau Stakes (1400m) at Ascot on Saturday for his Group 1 trainer Lou Luciani.
Marocchino (Photo / Western Racepix) is being set for another tilt at the G2 Perth Cup (2400m) on New Year's Day and went out an unwanted longshot at $101.  He hadn't won a race shorter than a mile since his 2yo days but someone forgot to tell the 7yo he wasn't supposed to play a hand in the feature sprint.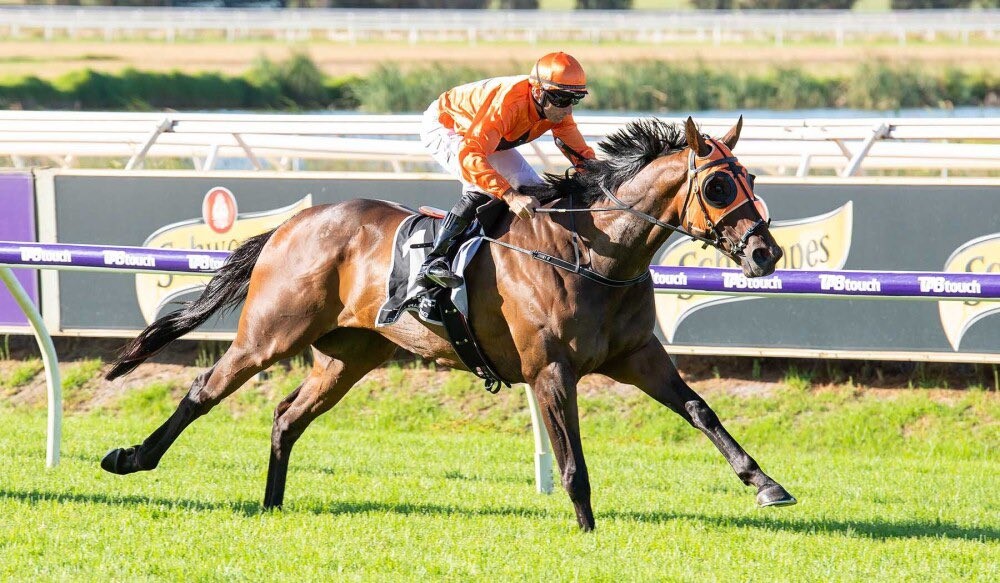 The Asian Beau Stakes has been a race reserved for favoured runners in recent years.  Peters Investments has won six renewals in the last decade and, of the others, Pounamu (Authorized) was best-priced at $26 for trainer Alan Mathews in 2017.
"I'm only pissed off I missed the 100s actually," Luciani told The West Australian.  "We were happy with his first-up run in the Eurythmic Stakes last month and I thought he would get a real easy lead in this race.
"He's a very good horse and has proven that again today."
Marocchino was handled to perfection by Troy Turner to hold off the favourite Alsephina by three-quarters of a length.  "I planned to ride him positively and it paid off," Turner explained.  "He went along pretty solid and that's the way he likes it."
He will clash again with Alsephina (Star Turn) in the G1 Railway Stakes (1600m) on November 25.
Marocchino has been a wonderful money-spinner for Luciani and his partner Trish Roberts who race him with brothers Mark & Paul Luzi.  He has won to Group 2 level in the 2022 Ted van Heemst Stakes (2100m) and Saturday's unexpected result improved his record to 13 wins for prizemoney of $1.26 million boosted by Westspeed bonuses of $231,000.
His dam Comesitbesideme (McFlirt) won at Ascot but was retired by Roberts after going blind in one eye.  She has delivered four foals by Maschino since he first retired to Alwyn Park in Serpentine where he stands for a $9,900 (inc GST) service fee.
Their 4yo Shakerato won a York maiden over 1920m last month and their 3yo Frappuccino hasn't been seen since being placed in a Lark Hill juvenile trial in April.  The mare's most recent foal is a yearling filly by Maschino.