The final chapter of a wonderful contribution to South Australian racing and breeding is about to close.
Ken and Helen Smith will be offering a complete dispersal of their bloodstock interests via online auction website bloodstockauction.com with the catalogue going live today, Thursday 26 May.
In addition to relinquishing the bloodstock, the historic Narrung Stud property on the shores of Lake Albert has also been listed for sale with Sam Hayes of Toop+Toop Rural.  "The time has come.  Ken is not in the best of health and managing such a significant bloodstock business requires a lot of drive and attention," Helen Smith explained.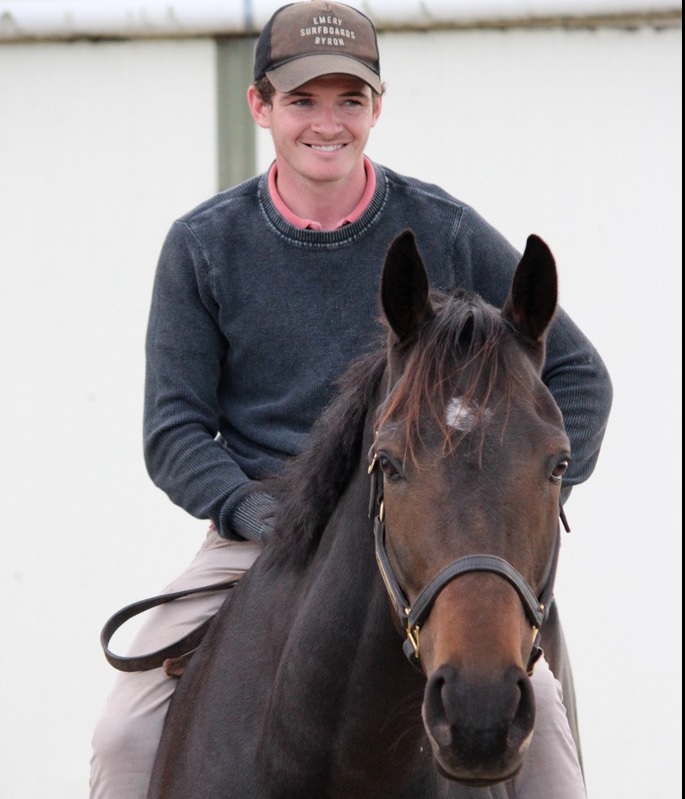 The Exalted pronoun of Ken & Helen Smith's stock can be traced back to the stallion Exalt, that featured in the breeding of their foundation mare and Group 3 Auraria Stakes winner Alleged Lady.
She in turn went on to be the dam or granddam of no less than nine Stakes-performed Exalted gallopers, including the 2006 Adelaide Cup winner Exalted Time.
The Exalted family is a prolific source of winners, with four generations producing 79 runners for 58 individual winners (73%) of 227 races.
The 351-hectare property on the shores of Lake Albert is fittingly being sold by another name synonymous with racing in Sam Hayes.  "Narrung Stud has always known success and whilst it is the end of one chapter it is also the start of another," Hayes said.  "This is fertile farming land and will continue to deliver."
Bidding opens on the 45 lots at 7pm AEST on Thursday 26 May with the Final Countdown commencing at 7pm AEST on Tuesday 31 May.
Narrung Stud manager Tyson Cowan (pictured with Exalted Ambition) can be contacted on 0408 421 478
Visit bloodstockauction.com or call 1300 849 349 and become a member to participate in this historic sale.