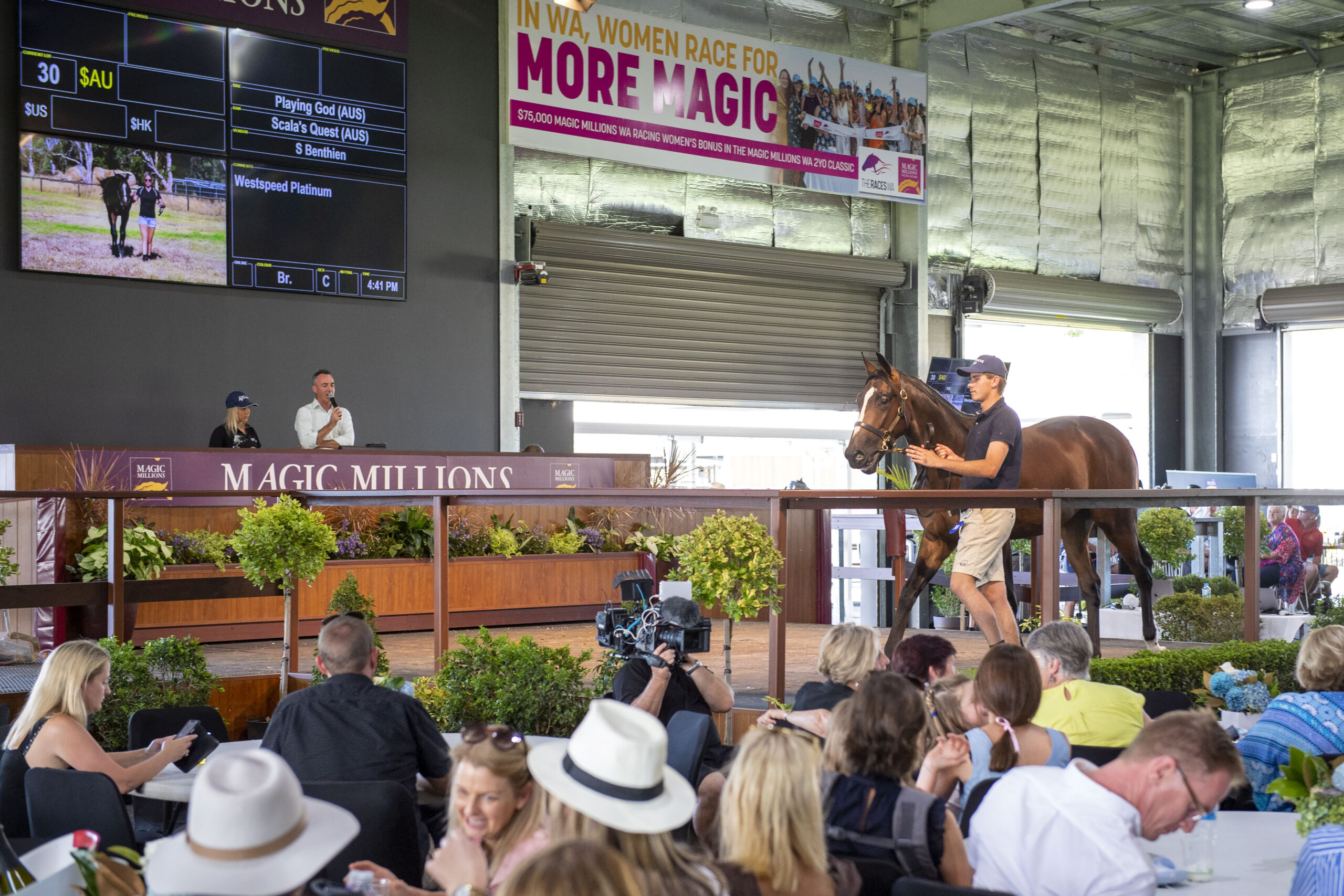 Thoroughbred Breeders WA presents the
Yearling Showcase
4pm, Sunday the 19th of February.
Magic Millions Sale Auditorium, 56 Dale Road, Middle Swan, WA, 6056..
Are you looking for the next champion on the track?
Thoroughbred Breeders WA invite you to join us in the main auditorium where a selection of yearlings will be paraded for your enjoyment. These magnificent babies will showcase the depth of talent and breeding that has gone into this year's Magic Millions sae, and there may just be the future champion amongst them.
This is the perfect opportunity to mingle with WA breeders and racing enthusiasts alike and enjoy a beverage.
Everyone Welcome!
For further enquiries contact: Thoroughbred Breeders WA on (08) 9277 9880 or info@tbwa.net.au